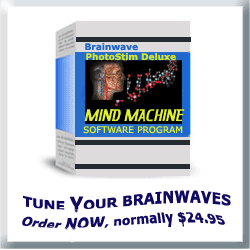 Light and Sound Mind Machines can cost HUNDREDS of dollars!
Brainwave PhotoStim Deluxe v 2.0
CAN ENTRAIN YOUR BRAINWAVES
for a fraction of the cost!
*scroll down to see the DEMO version

ITEM DESCRIPTION:
Using the principle of brainwave entrainment, your brainwaves can become synchronized to specific frequencies. The Brainwave PhotoStim Deluxe uses Photostrobic Entrainment to tune the users' brainwaves to specific ranges using a flashing light source (Photo=Light, Strobic=Pulsation).
The pulsing lights guide the user into pre-selected states of consciousness depending on the range of entrainment that is selected.
YOU CAN INSTANTLY TUNE YOUR BRAINWAVES
TO ANY OF THE PRE-PROGRAMMED SETTINGS.

TUNE YOUR BRAINWAVE TO ANY BRAINWAVE STATE!
You can use this computer software program to influence your mood, enhance your brainwave activity and induce specifically chosen mindstates.
Simply get comfortable while wearing loosely fitted clothes, run the program, select your desired mindstate and tune your brain into various altered states of consciousness.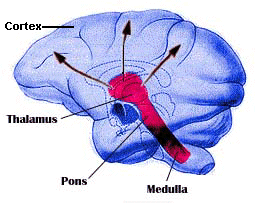 DIRECTLY INFLUENCE
BRAINWAVE ACTIVITY
THIS MIND MACHINE PROGRAM SERVES AS 6 PROGRAMS IN 1!
You can select BETA brainwaves for BETA waves between 13 and 30 Hz, the fastest waves, most commonly found during our waking state, associated with outward awareness, engaged mind, arousal, actively perceiving and evaluating forms of data through the senses; also present with fear, anger, worry, hunger, and surprise.

You can select ALPHA brainwaves for ALPHA waves between 7 and 13 Hz associated with non-drowsy but relaxed, tranquil state of consciousness, less engagement and arousal, pleasant inward awareness, body/mind integration, present during meditation and states of relaxation
You can select THETA brainwaves for THETA waves between 3 and 7 Hz associated with increased recall, creativity, imagery and visualization , free-flowing thought, future planning, inspiration, drowsiness, present during dreaming and REM states

You can select DELTA brainwaves for DELTA waves between .1 and 3 Hz associated with deep dreamless sleep, deep trance state pituitary release of growth hormone, self-healing, present during deep levels of non-REM sleep.

You can select PROGRESSIVE RELAXATION for a pre-programmed session that begins in upper Alpha and then pulses it way down into deep delta brainwave range.
You can also select a CUSTOMIZED SELECTION to run the Screen Flasher Standalone player which allows you to select any specific frequency for fine-tuning your experience. INPUT ANY FREQUENCY! You can enter 7.83 Hz, the Schumann Resonance, the so-called electromagnetic pulse of our planet Earth or you can use this bonus Screen Flasher program to choose any other frequency to entrain your brain.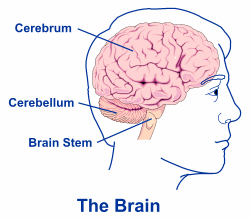 You can use this program as a guiding force to open the doors to altered perceptual states.
You can use this program to resonate your brainwave to specifically chosen mindstates.
You can use this program for meditation or simple relaxation and stress relief.
You can use this program for enhancing creativity, problem-solving, brainstorming, and other activities that require holistic mental processing.
You can use this program for auto-suggestion, self-hypnosis, group hypnotism and other activities that require enhanced mindstates.
You can use this program for inducing more advanced altered states like lucid dreaming, out of body travel, psychic experiences, remote viewing, channeling, ESP, traveling clairvoyence, and any other form of inner work.
You can use this program over and over again to enhance your mental states. Learning the ropes of navigating your own awareness with enhanced clarity and better control.
With practice you can develop the ability to summon these altered states on command.