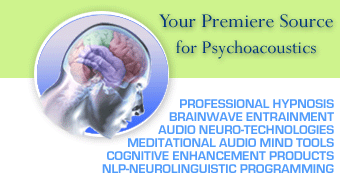 BMV BACKGROUND HISTORY AND PHILOSOPHY
My name is Marc VanDeKeere C.Ht., the founder of Brainwave Mind Voyages. For more information about me: my background, certifications and credentials as well as the synchronistic events that helped create BMV, click here.
Brainwave Mind Voyages arose from a thirst for experiential wisdom and a hunger for sharing mind-expanding tools with other like-minded people such as yourself.
Shower the seeds of self-empowerment with some modern audio technology, and voila!
AWARENESS TRAINING AT ITS FINEST!
Tapping your Unlimited Potential. Of all the many truths that I have stumbled upon throughout my years of consciousness research, the following quote by John Lilly most eloquently outlines the intent, purpose and inspiration behind the creation of BMV, Brainwave Mind Voyages.
"In the province of the mind, what one believes to be true is true or becomes true, within certain limits to be found experientially and experimentally. These limits are further beliefs to be transcended. In the mind, there are no limits."
- John Lilly, consciousness researcher
I know this to be true because I have experienced it first-hand and as a result, I am now committed to sharing a powerful line of unique self-empowerment tools to maximize your conscious evolution so you too can experience it firsthand.
Your mind, once stretched by a new idea, never retains its original shape. While on a quest to experience different modes of expanded states of consciousness, I discovered many amazing technologies that can dramatically enhance your physical, mental, emotional and spiritual well-being.
We proudly offer a full line of affordable state-of-the-art products for enhancing your performance, expanding your consciousness, heightening your awareness and creating positive results in all aspects of your life.
MIND, BODY AND SPIRIT DEVELOPMENT
For years we have been researching various cognitive enhancement technologies. By combining what already works with our own exclusive blend of audio techniques, we have developed the most powerful line of vibrational sound therapy tools on the market.
Our unique product line has been engineered to incorporate some (or all) of the following psychoacoustic technologies depending on the product.
Professional hypnosis from a certified hypnotherapist
NLP - NeuroLinguistic Programming
Brainwave Entrainment Technologies - Hemispheric synchronization using binaural beat frequencies/ binaural beats
Monophonic entrainment tones- BMV EXCLUSIVE - Brainwave entrainment without requiring headphones!
Complex multi-layer binaural beats - More effective than ordinary binaural or even dual binaural beats
Ultra-Silent Ultrasonic Subliminal Frequency Modulation Technology™ - EXCLUSIVE BMV HYBRID - Subliminal messages are duplicated and modulated to ultrasonic ranges (high carrier frequencies) inspired by Lowery's pioneering subliminal patent. Full meta-programming benefits with no audible background sounds. No oceans sounds at all. Just the powerful high frequency broadcast of inaudible subliminal messages. Silent subliminal programming in any situational setting! Anywhere, anytime!
Autonomic Audio Pacing Technology™ (AAPT) - BMV EXCLUSIVE - Physiological triggers for progressive relaxation using embedded heartbeat and breathing patterns.
For a more in-depth explanation of our powerful audio neuro-technologies, you can click here to read the BMV Technology Page.

Thousands of BMV users from all over the globe have experienced powerful results, and you will too!

You can check out our mind-expanding product line by clicking here to explore our BMV Product Page.
See what our customers have to say about our products by clicking here to read our BMV Feedback page.
Check out our new BMV DOWNLOAD AREA for Hypnosis Downloads, Subliminal Downloads and other powerful Brainwave Downloads that you can download to your computer, right now!
Click to visit the BMV MEMBERSHIP SITE where you can get instant access to hundreds of audio downloads. These mind-altering MP3 files are guaranteed to expand your consciousness and make the most of your inner journeys.
HARNESS THE POWERS OF YOUR QUANTUM SELF!
---

BRAND NEW OFFERING: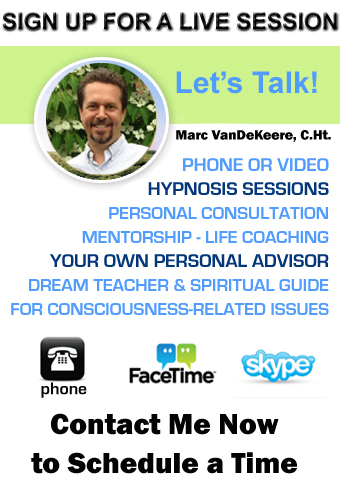 I have received many requests for live sessions and personal support via telephone and video chat (Skype or Facetime). I am proud to announce that you can now schedule your own appointments with me for personal consultations, hypnosis sessions or any general counseling, questions or concerns about your specific needs, life coaching, self-help issues, dream guidance, spiritual matters or just random questions about consciousness or reality in general. I look forward to speaking with you on the phone or video chatting via Skype or Facetime.
Click here to EMAIL ME for details about pricing and scheduling a live session. I will reply with more info for setting an appointment and scheduling a time that is good for you.
---